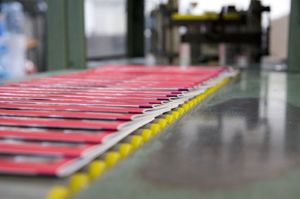 At Bangor Letter Shop…
we're not just printers, we're PARTNERS. Nothing is more important to us than what is most important to you. We combine competitive pricing and high-quality printed products with a unique promise to put you first.
Our Services at a Glance
Full Color Digital Printing

Numbering and Perforation
Jennifer Litteral

Thank you Bangor Letter Shop - your staff rocks and talk about speed - so glad to have found you and to be able to use a small community business rather that what we had been using!

Gerald & Lois Harrington

We chose Bangor Letter Shop after it was recommended by a friend. We used to live in Bangor and very well versed on their work. So, therefore, they were an easy choice. Extremely pleased with their expertise, timely fashion and most definitely, the final results.